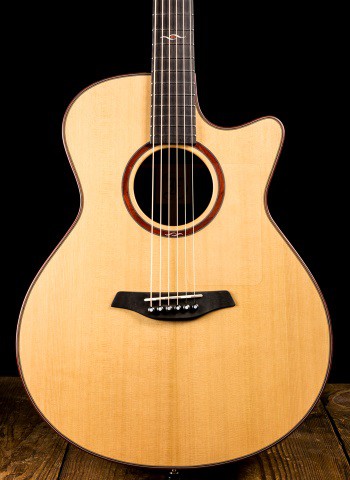 $
2798.00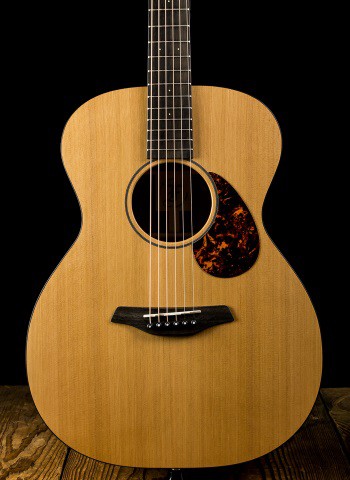 $
1279.00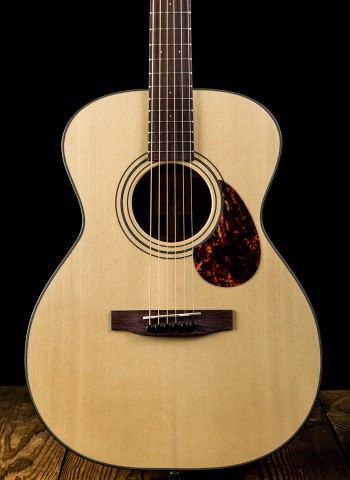 $
1479.00
Are you looking for a premier level acoustic guitar? There are a ton on the market today, but one of the best companies to purchase a high-quality acoustic guitar from is Furch guitars. Furch manufacturers top-notch acoustic instruments that create that timeless acoustic sound that players everywhere can't help but crave. Furch is a completely unique guitar manufacturer based in Czechoslovakia. For more information regarding Furch acoustic guitars contact us today at N Stuff Music and we will gladly guide you in the right direction.
Frantisek Furch decided to begin manufacturing instruments because it was far too difficult to import them from the United States and was vastly expensive as well. His earliest prototypes were roundback guitars which after making them would prove to be a very popular style of guitar for the sound that it produced. Out of the communist regime radar, Furch began developing his one-man operation to produce acoustic guitars since it was incredibly difficult to obtain them and there was a very high demand for quality guitars among the musicians. Furch's instruments then grew vastly in popularity and he became known as a premiere guitar builder and was able to continue developing his company.
Furch Guitars utilize some of the most exciting tone woods and body woods which help enhance the amazing aesthetic qualities of these instruments. Want to be blown away at a beautiful looking guitar? Then Furch is absolutely the brand that will do that for you; their inlay work and craftsmanship is truly second to none and their innovative website allows you to select the various models in each wood combination that they are available in.
Being a dealer of Furch Guitars is something we are very fortunate to be able to do and are also among a select few dealers of these instruments in the entire United States. Furch's Millennium line of instruments harkens to the modern style of acoustic guitar that focuses on both a quality acoustic sound as well as excellent electronic recreation of that natural acoustic sound. Their Vintage Series of instruments is true to the old dreadnought style of guitars that will bring you back to the roots of blues, folk, rock and bluegrass in a true vintage dreadnought vibe.
As with any one of our dealers here at N Stuff Music if there is a guitar that you'd like to purchase from one of our dealers such as Furch but we do not have it in stock, simply contact us and we can order it for you to be shipped to our store for free for you to purchase.
For more information on Furch guitars contact us today at N Stuff Music. We are proud to be one of the elite acoustic guitar dealers in not only the entire region, but the United States. We have a wide range of acoustic instruments that will be sure to contain something that is right for you. Furch Guitars allow us to have the best quality acoustic guitars available to our clientele. For the best in value and customer service shop at N Stuff Music.