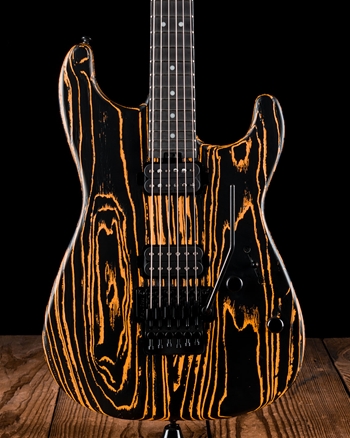 $
899.99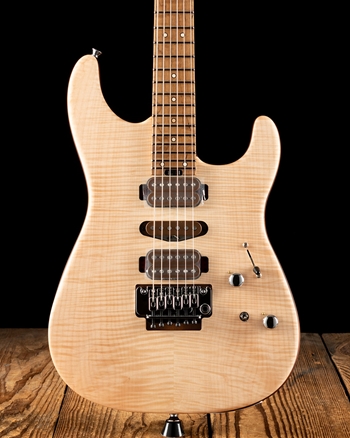 $
3299.99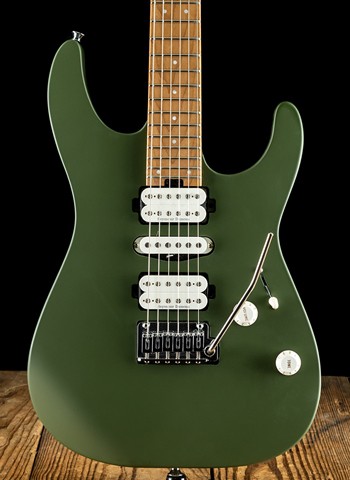 $
1049.99
Guthrie Govan… easily one of the greatest guitarists in the world today. What guitars does he play? Oh yeah, that's right, CHARVEL! Charvel's ability to take classic styles of Fender guitars and turn them into modern powerhouse instruments has led to some of the world's best players like Guthrie Govan into their hands and playing their instruments. We at N Stuff Music have a variety of Charvel Guitars because we know that they fit an aspect of the market that fills the needs of many guitar players.
Wayne Charvel, an employee of Fender's for a few years in the early 70s, left Fender and opened his own guitar repair shop where he focused heavily on repairing Fender guitars. It was after his time of repairing Fenders, upgrading parts, and doing modifications that he officially decided to start his own Charvel Guitars. Originally Wayne Charvel specialized in putting his own take on Fender style instruments except utilizing humbuckers and a more streamlined body style to enhance the high-performance of these instruments.
Fast forwarding to the year 2002 Fender Musical Instruments bought Charvel and Charvel began producing guitars in the way in which Wayne Charvel originally did with the brand. High-performance Stratocaster and Fender-style guitars were being made at high-quality by Charvel and it was heavily noticed by iconic players like Eddie Van Halen.
Charvel's San Dimas style instruments are a favorite among players looking for high-performance variations of Fender style guitars. These guitars are largely fitted with humbucking pickups which gives them more capacity than most typical Fender guitars for high-gain and incredibly fast playability. Options such as Seymour Duncan pickups and Floyd Rose double-locking tremolo systems are available on these Charvel guitars to make them even more consistent and reliable.
Charvel intelligently utilizes coil-splitting technology in a way that allows you to bring out the inherent Fender nature of these instruments so you can still access those classic Fender blues and rock tones when you want in addition to having the big punch that humbuckers provide.
The Charvel So-Cal instruments represent a modern take on the classic production of southern California based guitars. These axes are made for the guitarist who wants a screaming set of Seymour Duncan pickups on a classic body shape that is ridden with high-speed playability.
Charvel is one of the best companies in terms of value on the market today. They have some of the best quality of instruments in their signature line while also carrying high-quality instruments at friendly price-points to ensure players of most economical statuses can have access to an instrument of this quality.
For more information contact us today at N Stuff Music and we will happily guide you to our selection of Charvel Guitars. This instruments are among the finest in the industry today and we are fortunate to be a dealer of them.