Used Drum Machines

$
179.99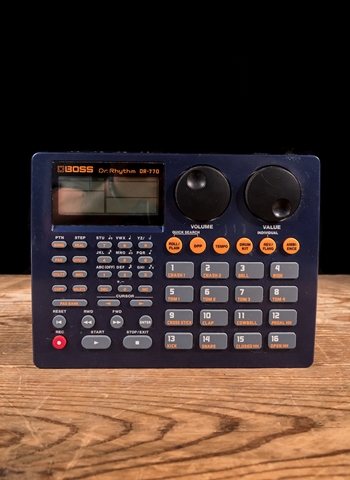 $
129.99
Looking for a drum machine but don't want to have to spend the expensive price for a new one? You're in luck, we at N Stuff Music ofter you the ability to find a used drum machine amongst our used gear inventory. At N Stuff Music our used inventory differs from many other music stores. Most music stores will take whatever used gear they can get their hands on and try to sell it in their inventory without any regard to the quality it is in or potential value to future customers. We don't operate that way. When potential used inventory comes into N Stuff Music we thoroughly inspect and test it to be sure that it is fully functional and will provide an abundance of value to a future customer before we agree to sell. Once it is in our used inventory you will find a very affordable price for it in order to give you a viable option for a good piece of gear if you're not looking to purchase new.
Drum Machines are highly in demand here at N Stuff Music and they do not last long in our used inventory due to the high demand. But we make a special effort to carry them as regularly as possible so that you can get one from here. If you don't currently see one in our inventory check back often or contact us and we will happily take your contact information to let you know if something you are looking for enters our used department so we can contact you.
Check our used inventory often to get the best understanding of what is available in it. Used gear flows in and out of our inventory very quickly so if you see a piece of gear you'd like jump on it quickly before someone else does. If you want the best in used gear selection and customer service you cannot go wrong with N Stuff Music. We make tireless efforts to satisfy customer needs and try to keep as great a used gear inventory as possible. You know when you're shopping at N Stuff Music that the used gear you are selecting from is of reliable quality and that you will not be taken advantage of. Contact us today to inquire about any used inventory we might have and we will gladly let you know when something you're looking for arrises.