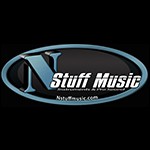 Graduation Party-iPod Package



***All necessary cables are included. As always, we will provide you with step-by-step instructions to set up your rental gear. We can even color-code and draw you a diagram to help you out. Our goal is to make this the easiest part of your special event!

Also, keep in mind that the equipment shown is a suggestion based on our experiences, and is subject to change based on availability. If there are any changes or additions you would like to make, we will be happy to accommodate.


Our Graduation Party iPod Package is the perfect way to celebrate your big achievement with all of your family and friends!
The set-up is quick and easy; just plug in your iPod and go!
The QSC K8 speakers serve up 1000 Watts of crisp, clean power - Each! (Make sure you invite the neighbors - it could get loud!)
And for a finishing touch, show your pride by displaying your School colors with a set of 6 Chauvet Up-Lights!
---
Graduation Party iPod Package Includes:

Mixer
Yamaha MG10XU
Speakers
QSC K8.2 (2)
Speaker Stands
USS TS80B (2)
Up-Lights
Chauvet Wede Tri (6)
Customer Reviews