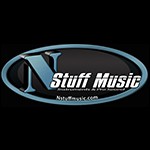 Home for the Holidays Package



***All necessary cables are included. As always, we will provide you with step-by-step instructions to set up your rental gear. We can even color-code and draw you a diagram to help you out. Our goal is to make this the easiest part of your special event!

Also, keep in mind that the equipment shown is a suggestion based on our experiences, and is subject to change based on availability. If there are any changes or additions you would like to make, we will be happy to accommodate.


Our Home for the Holidays package is the perfect way to celebrate everything associated with the Holiday Season! Family, friends and good times! gather around the piano and sing the evenings away! The Yamaha P-series piano has built-in speakers and a real piano touch with 88 full-size, weighted keys. *Eggnog not included.
---
Home for the Holidays Package Includes:

Keyboard
Yamaha P45B - 88 weighted key Digital Piano w/Sustain Pedal, Music Rack and Kaces 15KB Gig Bag
Stand
On Stage KS7291 - Double-braced X-Stand
Bench
OnStage KT7800+
Customer Reviews